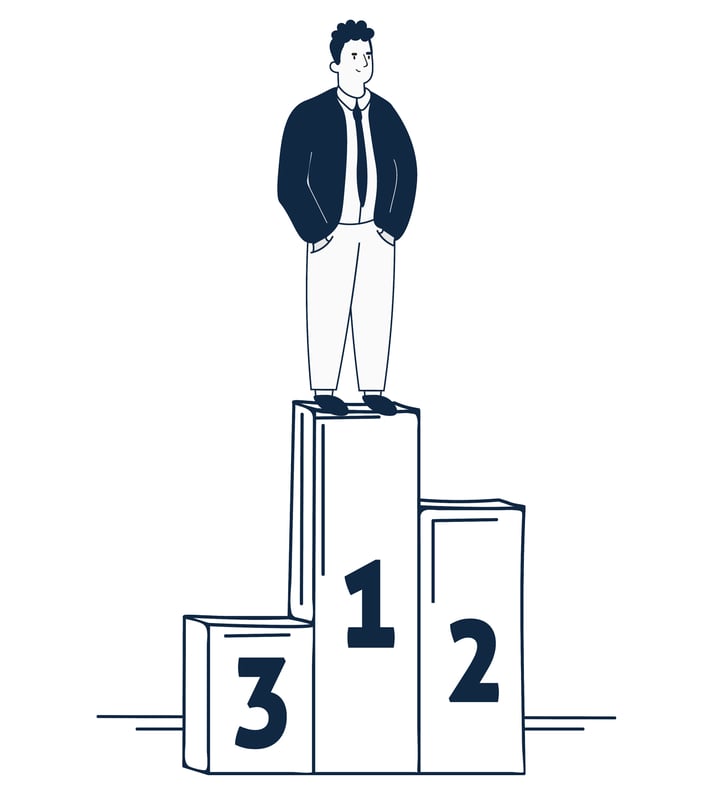 Packages For S.M.E & Self-Employed
Proven SEO services and SEO packages - instant resutls
We specialise in providing local SEO services in Ireland with budget packages to help businesses like yours achieve top rankings in Google and boost visibility.
Our professional SEO audits and comprehensive digital marketing strategies can bring organic traffic to your website through tactics such as link building, keyword research, and optimisation to ensure your website reaches all aspects of search engines.
Our Process
How we'll develop your online visibility in Google?
Research
We gather information to understand your business and local market, optimizing your website ranking.
SEO Optimisation
We audit your business profile and website, optimise with SEO strategies, and update you on your Google ranking with a fluctuation report.
Monitoring
We maintain your website's accuracy, update keywords, and report on its weekly or monthly performance with key metrics.
Choose Your Best Plan
Affordable SEO costs
SEO Lite
monthly / no commitment
€100
Google 1st page (3 key phrases)
SEO audit of current website
1 x 1500 word blog post (monthly)
10 Backlinks (monthly)
Google Analytics configuration
Monthly website ranking
Dedicated client support
Get Started
SEO Pro
monthly / no commitment
€150
'SEO Lite' plan
Google 1st page (5 key phrases)
Competitors gap analysis
3 x 1500 word blog posts (monthly)
20 Backlinks (monthly)
GMB optimisation
Weekly website ranking
24/7 Client support
Get Started
SEO Gold
monthly / no commitment
€300
'SEO Lite' + 'SEO Pro' plan
Google 1st page (10 key phrases)
e-Commerce store optimisation
4 x 1500 word blog posts (monthly)
35 Backlinks (monthly)
Daily website ranking
Exclusive client support
Get Started
Increase Organic Traffic
SEO reports and assessments to identify critical problems on your website
In addition to our SEO services, we provide in-depth reporting to track your website's performance. Our reports cover key metrics such as keyword rankings, bounce rates, and conversion rates, ensuring that your SEO efforts are effective.
We specialise in optimising online shops (ecommerce) and business websites as well. Our goal is to help you achieve higher rankings in search engine results and attract more traffic and customers to your website.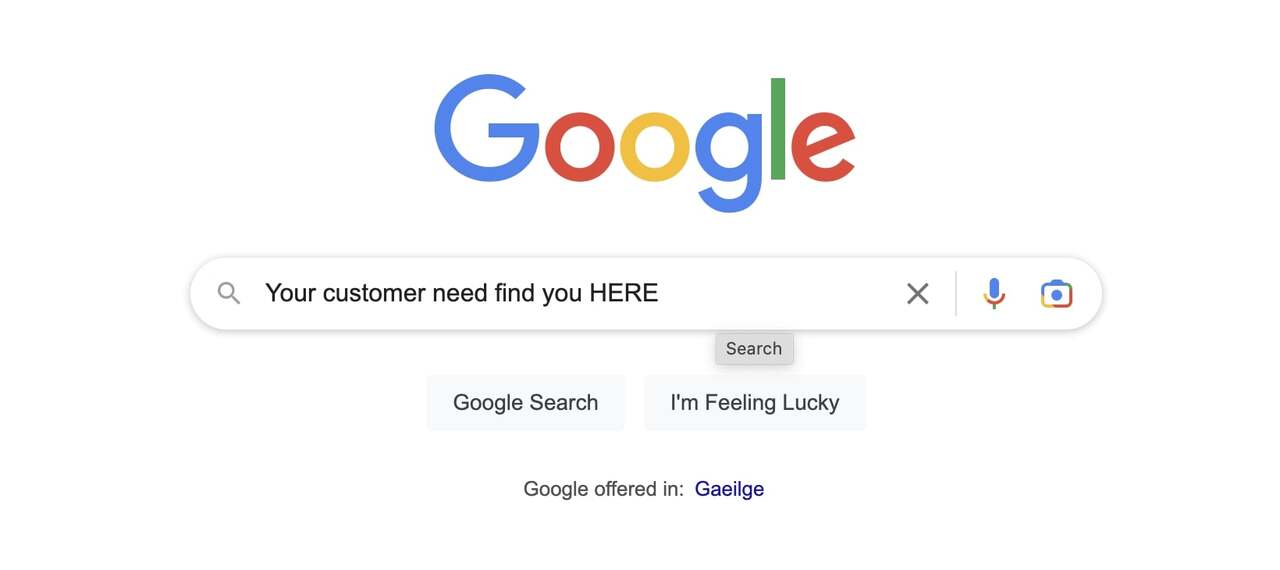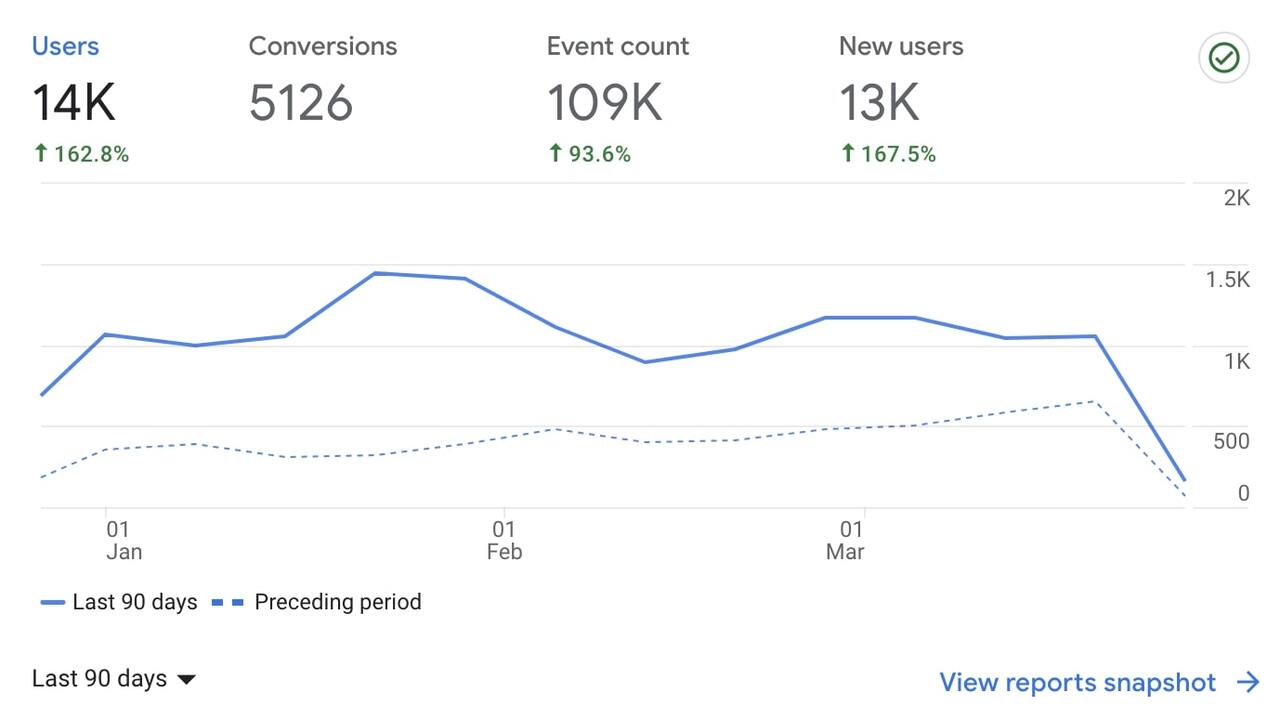 Questions & Answers
FAQ's
Search engine optimisation is a process of improving the visibility and ranking of a website or webpage in search engine results, typically through constructing content or code with specific keywords, links, or other elements to attract more web users.
At our agency, we understand that SEO can be complicated and overwhelming. That's why we've created a range of packages to suit businesses of all sizes, from small self-employed, start-ups to medium companies. We'll work with you to create an SEO strategy that fits your budget and helps you reach your goals.
Our team is made up of experienced professionals who are experts in their field and have a track record of success. We ensure that all of our clients receive the highest level of service, so you can be sure that your website is in good hands.
Yes, at Galicki Digital we can customise these three packages to fit your budget and requirements as much as possible. Simply contact us, and we'll get back to you as soon as possible.
The timeline for achieving results from SEO can vary based on factors such as local competition, industry difficulty, and the level of optimisation required. At Galicki Digital, we guarantee visible results within 7, 14, or 30 days, depending on the type of website.
While the extent of improvement in search engine rankings may vary, we ensure that our clients see a significant improvement in their online visibility and organic traffic.
At Galicki Digital, we cater to businesses across various industries, from cleaning companies to self-employed professionals. Our expertise in web design and digital marketing allows us to create custom solutions that meet the unique needs of each client, regardless of their industry.
At Galicki Digital, we employ "white-hat" SEO linking strategies that ensure your links are of high-quality, relevant to your business, and visible to your potential customers. We use various techniques to achieve this and help improve your website's search engine rankings and online visibility
Yes! here are some examples of successful SEO campaigns:
Business service client - 5 key phrases TOP 1, nationwide (RoI):
eCommerce client - 25 key phrases TOP 1, nationwide (RoI):
Absolutely! Here are just a few articles, written by us that you might find interesting
Start being noticed for your customers