Supreme Style is a professional hair salon studio for ladies and gents located in Crumlin and managed by Wayne Ashmore. The website includes a booking system, which is very handy for clients to choose the service, book the appointment, and add the date automatically to their calendar with a notification. The system is also convenient for the owner, as it includes analytical tools and instant notification of new bookings.
Website design
SEO results
The website has received almost 625 clicks from organic searches, with no Google Ads.
The average click-through rate (CTR) is 2.2%.
The website has three competitive and popular key phrases that rank in the top 3 and top 10 and top 1 on Google Search.
The website receives 6 daily visits.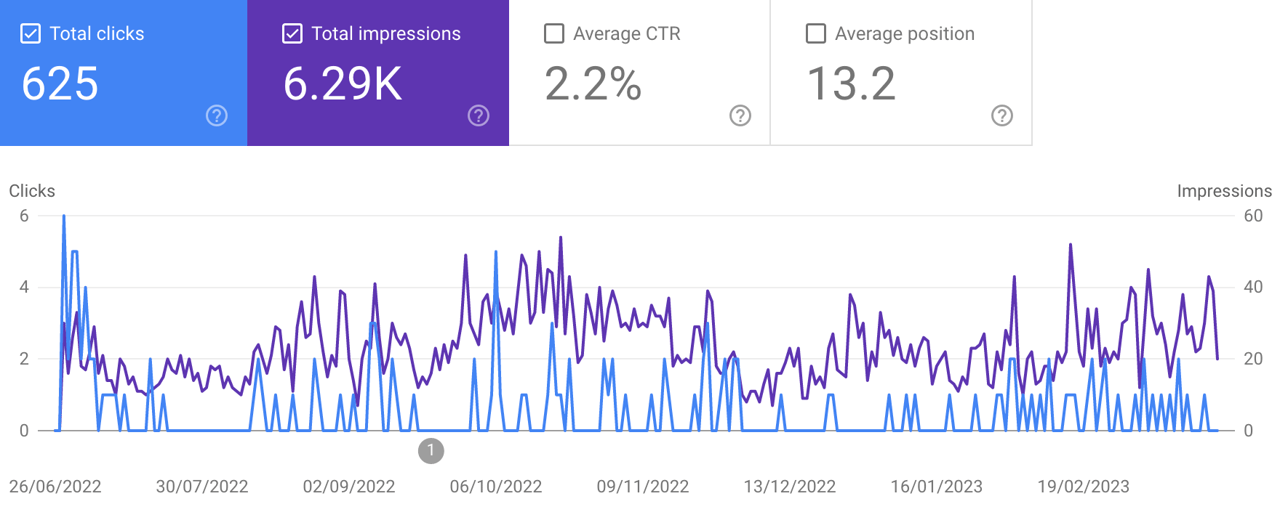 Website speed score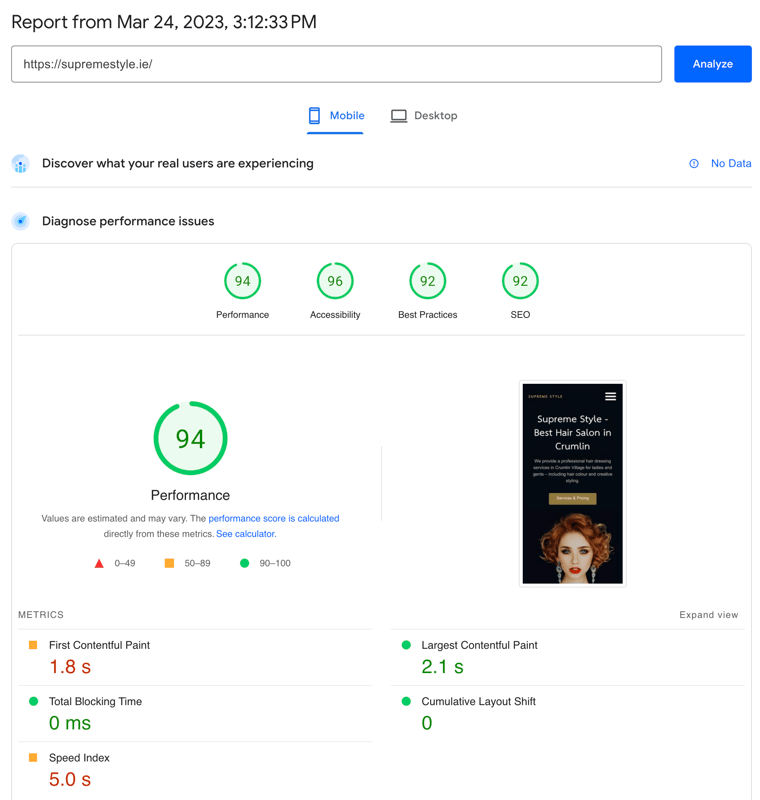 Ready to start your project?
Let me help you create a unique, effective, and successful online presence with a money-back guarantee.