Star Kitchen is a furniture-making company based in Drogheda, Ireland. They specialize in creating bespoke kitchen and bedroom designs. The website ranks incredibly well on Google, especially in Drogheda, bringing above-average return on investment to the company.
The beautiful portfolio gallery showcases a great spectrum of their skills. Custom icons have been created to strengthen brand awareness and uniqueness. A callback feature allows for phone lead acquisition.
Website design
SEO results
The website has received almost 11,000 clicks from organic searches, with no Google Ads.
The average click-through rate (CTR) is 3.5%.
The website has four competitive and popular key phrases that rank in the top 5 and top 1 on Google Search.
The website receives 15 daily visits.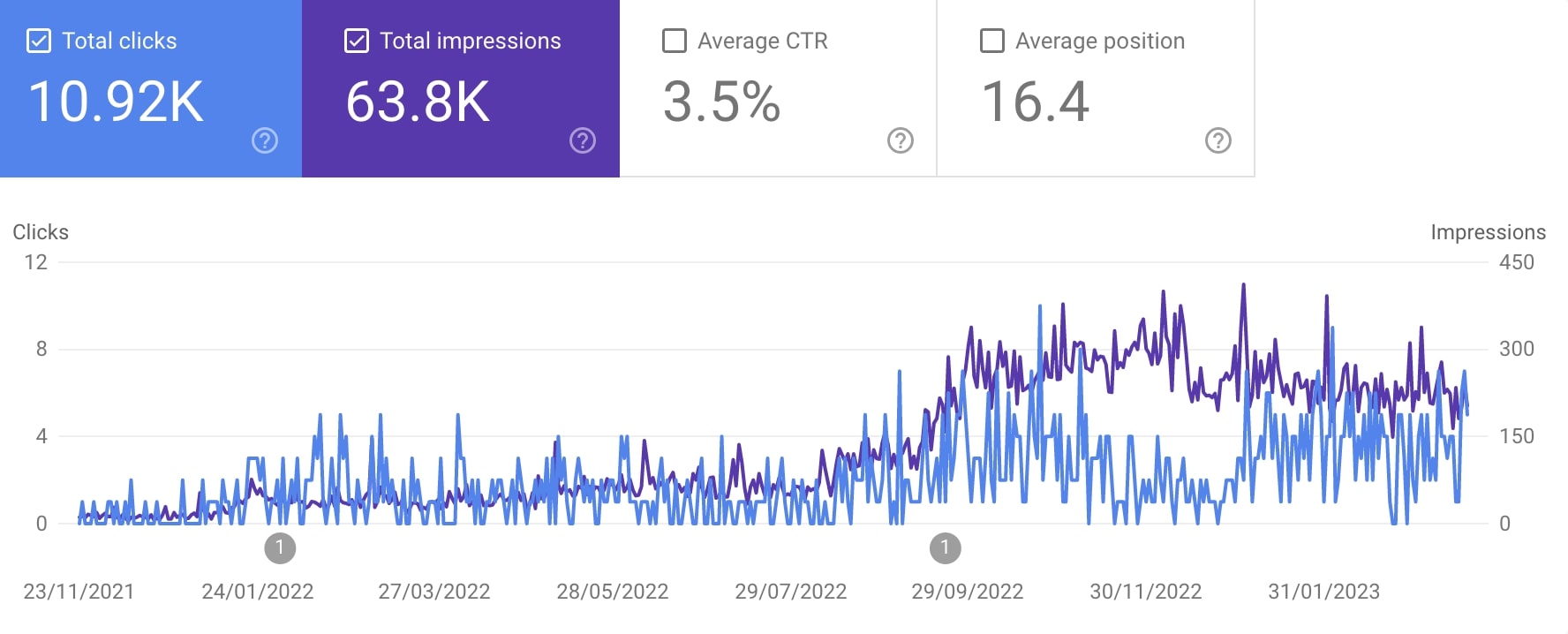 Website speed score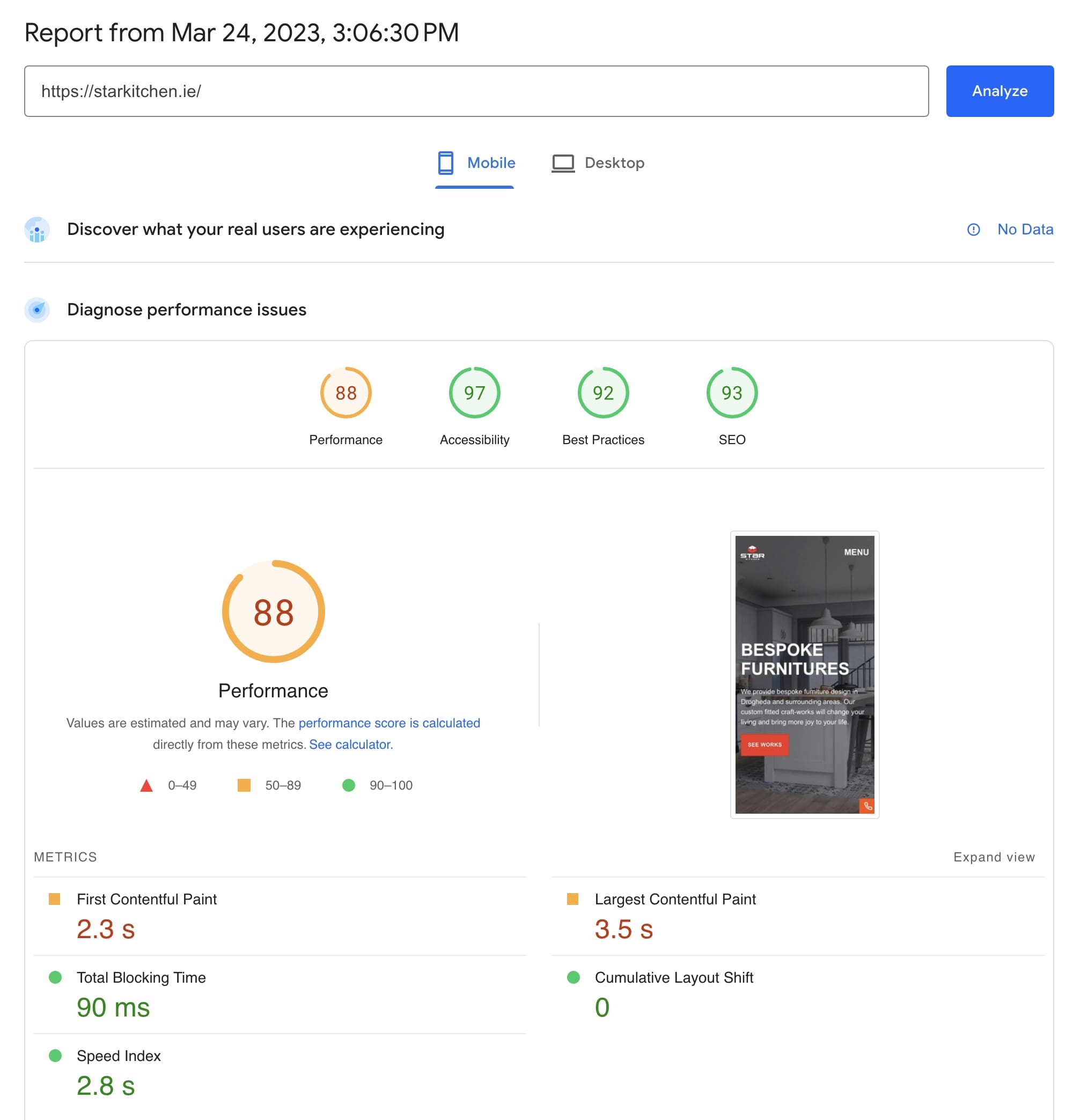 Ready to start your project?
Let me help you create a unique, effective, and successful online presence with a money-back guarantee.