Cork Roofers is a roofing company specialising in roofing services, operating in County Cork. The website itself has fast loading speed, unique design and trimmed content so it can rank better in Google search.
Website design
SEO results
The website has received almost 273 clicks from organic searches, with no Google Ads.
The average click-through rate (CTR) is 2.1%.
The website has three competitive and popular key phrases that rank in the top 5 and top 3 on Google Search.
The website receives 8 daily visits.

Website speed score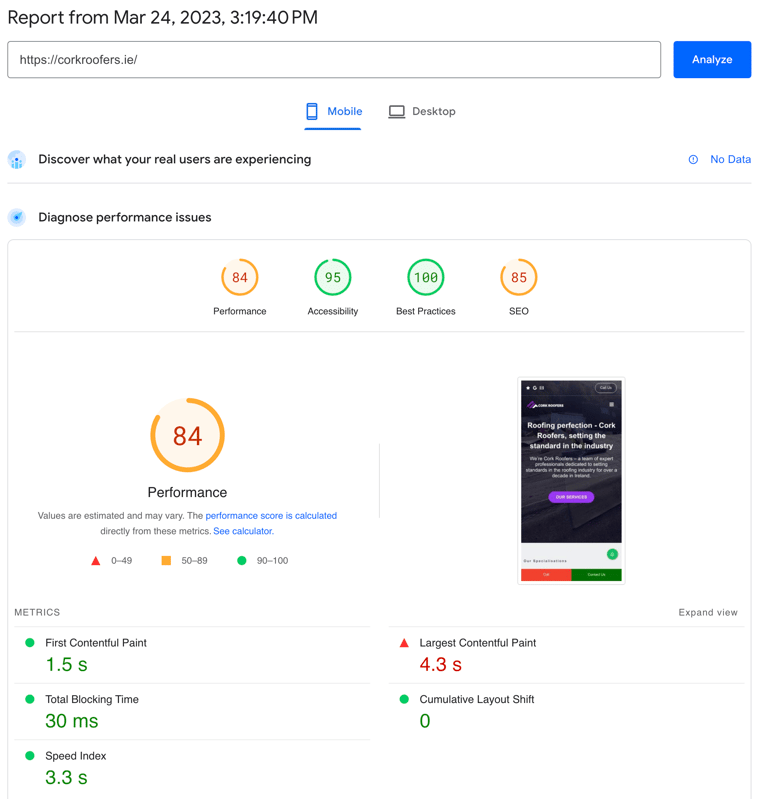 Ready to start your project?
Let me help you create a unique, effective, and successful online presence with a money-back guarantee.